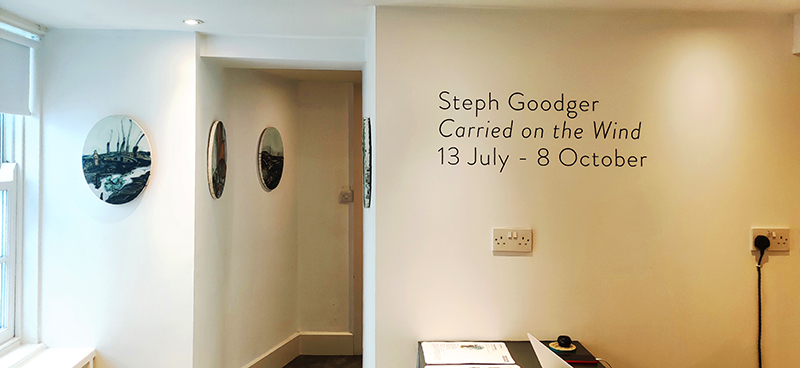 Carried on the Wind at School Gallery, Folkestone, 13 July to 8 October 2023
Carried on the Wind, a solo exhibition of oil paintings and collages from the Pearls and The Crossing series.
The Crossing series focuses on a meeting place, created as a railway track and a river, intersect and the railway track crosses over. Both of these elements were present in the Pearls paintings and collages.
The image of a meeting place also originated from TS Eliot's The Hollow Men 1925. (IV). ..In this last of meeting places.. Gathered on this beach of the tumid river..